Carving Future
Designing Learning Spaces for Schools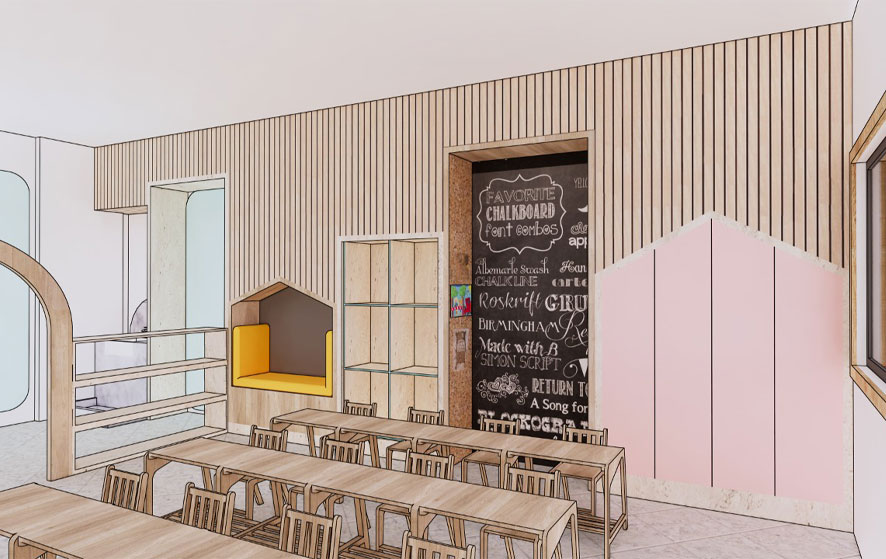 When you invest in Learning SpaceDesign, you invest in rewarding, enriched education.
My FUNiture Story is proud to offer expert school classroom design & planning services, helping you transform your learning environment.
The classroom is a foundation of learning, play and social growth; serving as a positive place where students can develop their understanding of this world and each other. We combine architectural mastery with a true understanding of classroom performance, to create vibrant spaces that are conducive to productivity, happiness, and comfort.
Space Design and Implementation
The complete range of architecture and educational space planning services. We provide design consultation offer to develop world-class learning spaces in school buildings this involves – master planning, concept design, schematic design, design developments.
our process

Furniture and School supplies
No classroom is complete without a set of vibrant, comfortable, and Safe furniture for children. We design and develop size-appropriate school supplies from table chairs to wall games.
Furniture for School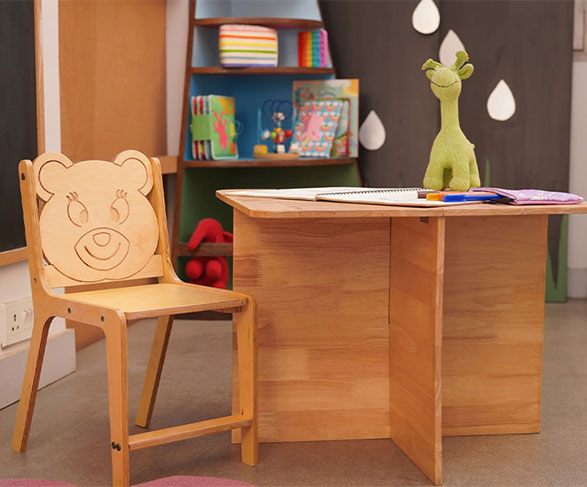 The Mommy Way
Children Learning Center - Jodhpur
From design conceptualization to now viewing the completed project, the Children's learning centre has been a pleasure to see created step by step! The spaces are being thoroughly enjoyed by the little ones. The vision of its founder, Ms. Swati, a Montessori trained parent and facilitator, was of a meaningfully designed space for a rich experience for children and their parents. We helped create the vision with open spaces for kids, Interactive wall to draw with chalk, learning walls to paint, giraffe shelf, Montessori Shelves, a Reading zone, and much more.
Do check out the video and the images from this project
Kangaroo Kids
Outdoor Area Design And Execution
The senior team of Kangaroo kids Ms. Nimra and Ms. Sarika Luthra had the unique vision of Unique approach creating an elaborate experiential play area for the children in the open area at stilt level of the school building. We worked closely with the team of kangaroo kids to give them a detailed plan, and then execute their vision. Some of the beautiful ideas included a custom designed wooden slide, a mountain range shaped rock-climbing wall feature, a large sandpit with a mud kitchen slab for children to play and learn. It also included a herb garden, a uniquely designed chalkboard wall and a sensory path among more!
Check out the video and images